Herrera Esteli Habano Short Corona Gorda 5.88 × 48 
The chubby 5.88 x 48 Herrera Esteli Habano Short Corona Gorda in stock is a fantastic premium cigar
from Drew Estate's legendary master blender Willy Herrera. Although a full-bodied smoke,
the cigars flavors of spice, cedar, cream, roasted nuts, and hints of vanilla, are deliver in such a creamy smooth fashion that both newcomers and seasoned cigar aficionados alike will find it incredibly satisfying and delicious.
Full-bodied, the Herrera Estelí Miami has an earthy-salty profile with hints of cocoa, coffee, and pepper.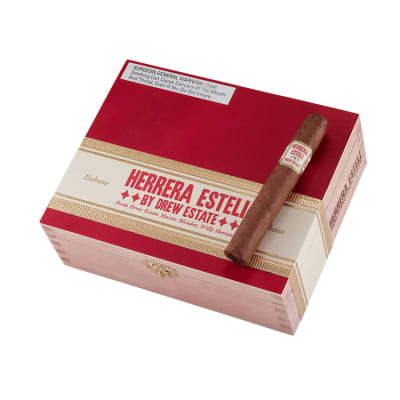 Product Information
Length :             5.88
Ring :                48
Wrapper Type : Ecuador Habano