Liga Privada No. 9 Robusto 5 × 54
The Liga Privada No. 9 Robusto in stock contains a blend created from seven different tobaccos and is finished with a Connecticut broadleaf
wrapper that has been hand-fermented for over 18 months. After the cigar is rolled, it is then aged for another full year before being packaged in a box of 24 bold, delicious smokes.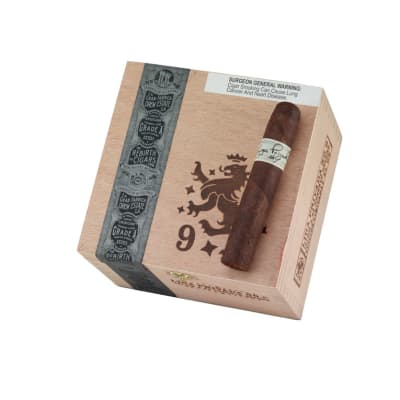 This Robusto is not flavored, and was in fact blended for the company's president who favors rich, strong,
oscuro wrapped sticks. Although initially a private blend, the cigar took off and is now sold to the public uncellophaned
so that you can appreciate the beauty of its very dark, oily wrapper and the rich aroma of these sticks. Naturally sweet with hints of cocoa and coffee, medium to full bodied.
Product Information
BRANDS                          Liga Privada No. 9
CIGAR SHAPE                Robusto
CIGAR SECTION            Round
LENGTH                          5″
ORIGIN                            Nicaragua
CIGAR RING GAUGE     52
STRENGTH                    FULL
WRAPPER COLOR        Maduro