PUNCH DOUBLE CORONAS
Following the Punch Double Coronas in stock Cigar release in the 1960s – the Cuban cigar has now be add to the Punch Cigars regular production.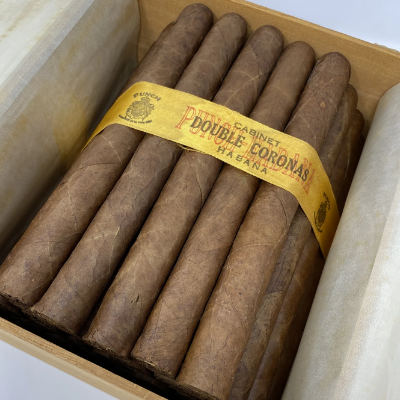 Featuring a Prominentes vitola – it measures at a lengthy 194mm by a 49 ring gauge. Providing you with a good 2 hours of smoking time.
Available in a box of 25 or cabinet of 50. The Double Coronas is wrapped in a rich colorado maduro wrapper, emitting aromas of cedar, toasted tobacco and a touch of floral.
Expect a full-bodied smoke, delivering nutty, spicy and coffee notes.
Production Information
Length                   7 5/8
Taste                     Earthy
Ring                      Gauge 49
Strength                Medium to Full
Shape                   Double Corona