PUNCH PUNCH 48 – LCDH
The punch 48 lcdh for sale is a Habanos 2017 novelty. Packaged in a beautiful box of 10 cigars, the raw draw takes us to notes of hay and barn. Everything is subtly enhanced by touches of pepper.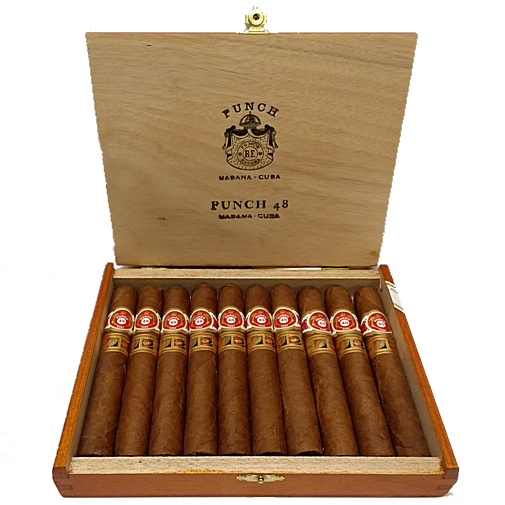 After an easy ignition, the first puffs are not very marked, light touches of undergrowth accompany more marked accents of cedar. The second third awakens the character of the punch cigar, which now sees leather and cedar accompanied by notes of peat and liquorice. The finish is very rounded and well balanced, the power of which remains perfectly controlled. A real crush that will delight Punch lovers.
Product information of punch 48 lcdhbox 10
Length                                     5 1/2
Taste                                        Leathery
Ring Gauge                             48
Strength                                  Medium
Shape                                     Grand Corona