ROMEO Y JULIETA PETIT CHURCHILLS TUBOS
The Romeo Y Julieta Petit Churchills tubos in stock is the smallest version of the Churchill cigar. Because of its size, it is the ideal cigarette to smoke when you are a little restricted for time.
This excellent Cuban Cigar delivers a medium strength smoke with plenty of leather and earthy notes throughout – with a delicious, sweeter finish consisting of honey, vanilla and coffee.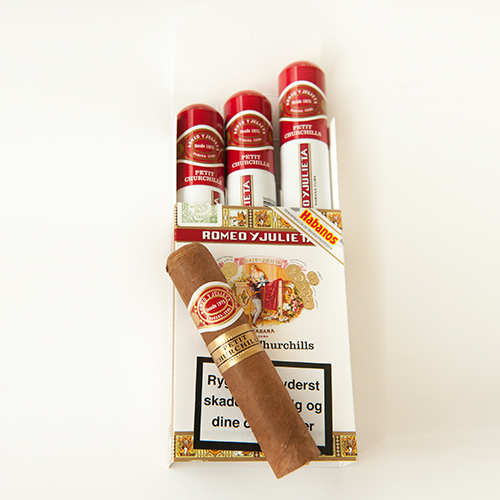 The Romeo y Julieta Petit Churchill for sale are a Petit Robusto vitola, measuring 102mm with a 50 ring gauge. They were released in 2012, and come available in boxes of 25.
Product Information
Length                            4
Taste                              Woody
Ring Gauge                    50
Strength                          Medium
Shape                              Petit Robusto