ROMEO Y JULIETA PETIT CHURCHILLS
The Romeo y Julieta Petit Churchills in stock are a Petit Robusto vitola, measuring 102mm with a 50 ring gauge. They were released in 2012, and come available in boxes of 25.
The Romeo y Julieta Petit Churchill for sale are filled with the finest long filler tobacco from the Vuelta Abajo region of Cuba, and expertly handcrafted. They are near flawless in appearance, the aromas begin with a beautiful blend of flowers mixed with walnut and the cold draw is silky smooth.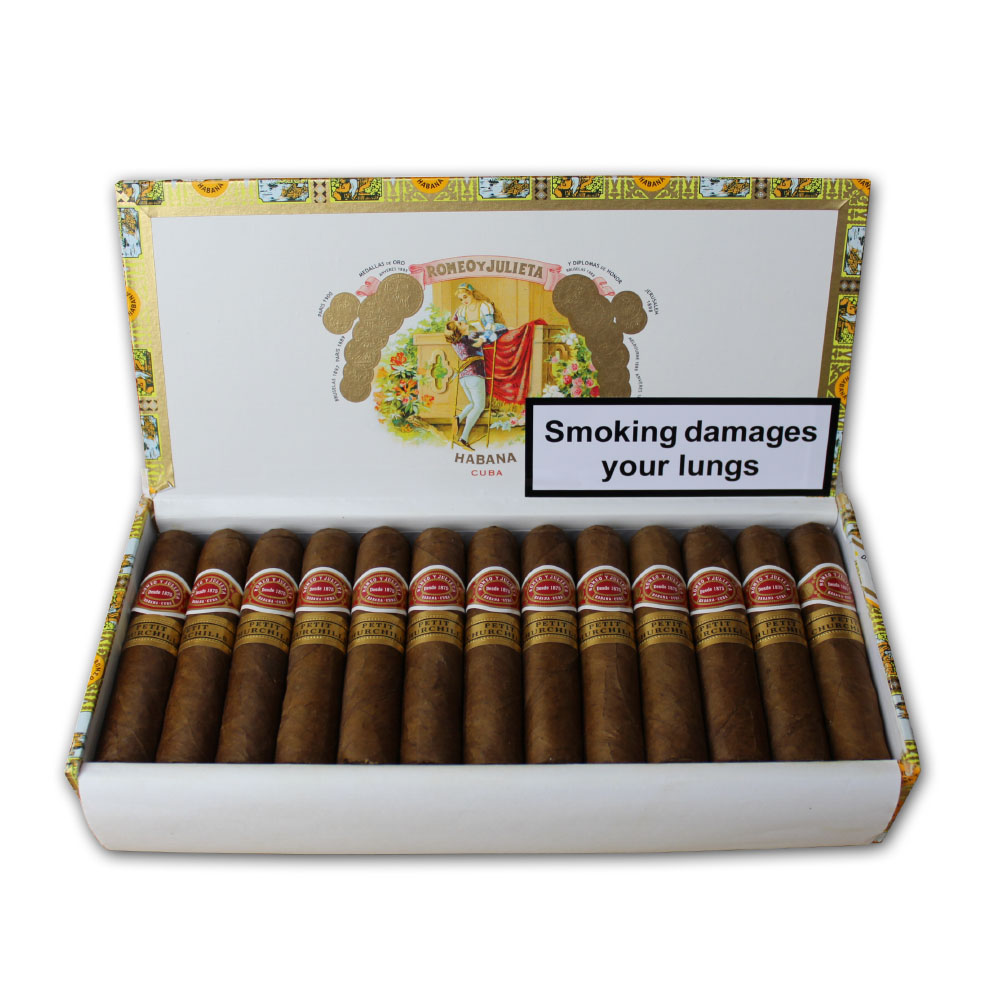 Once lit the flavours start boldly with a rich creamy blend of vanilla, honey, and soft wood notes. The body is a medium strength with a deliciously creamy smoke that flows out effortlessly, sweet undertones complement the additional flavours of coffee, fruit and leather that push through in the second half.
Product Information
Length                                     4
Taste                                        Woody
Ring Gauge                             50
Strength                                   Medium
Shape                                      Petit Robusto