ROMEO Y JULIETA PETIT JULIETAS
The Romeo y Julieta Petit Julietas in stock is an Entractos Vitola, measuring 100mm in length with a 30 ring gauge. They are expertly handcrafted and filled with the finest long filler tobacco from the Vuelta Abajo region of Cuba.
This Romeo y Julieta cigar has a smooth and easy draw right from the start, with subtle flavours of oak, earth and leather at first, with a light floral sweetness joining the mix in the second third. In the final third notes of dark chocolate a soft spice closes out this cuban cigar.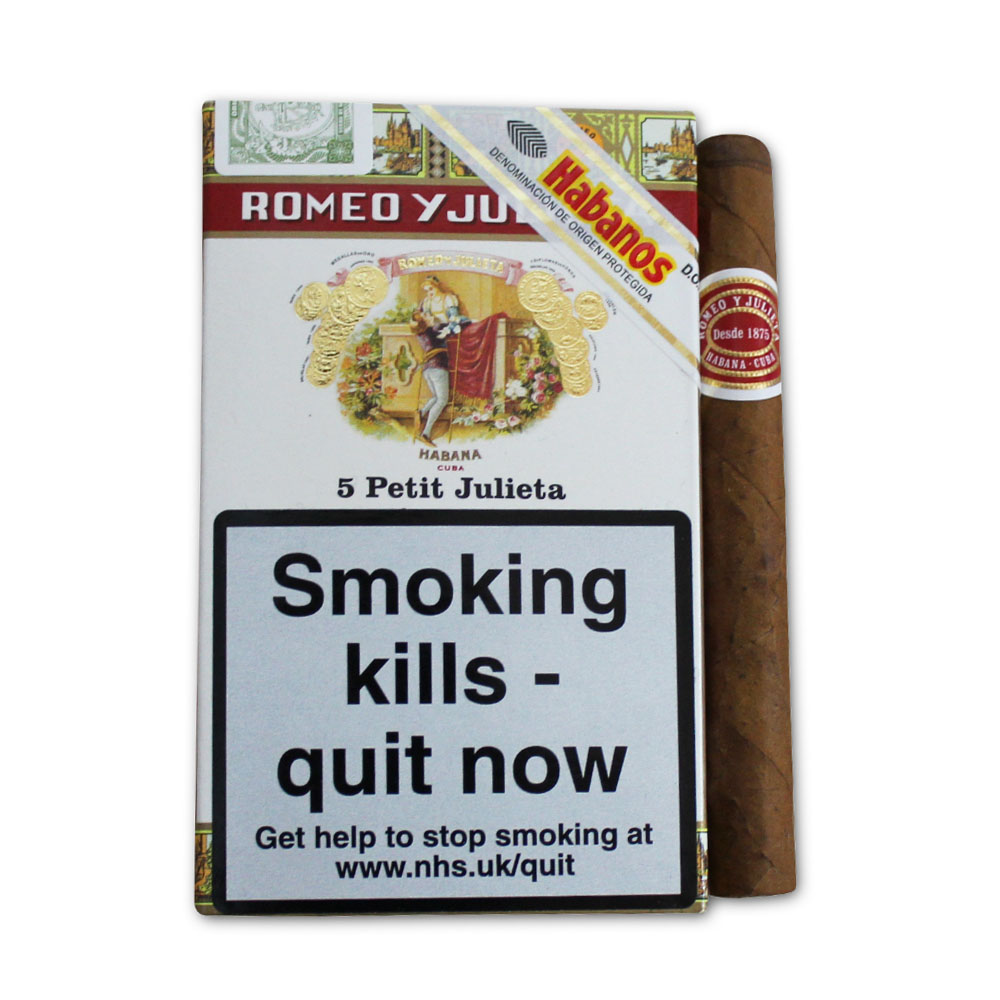 The body is a solid medium, the flavours are a medium full strength, reaching their peak in the second half offering surprisingly potent flavours for such a moderately sized smoke.
This cigar pairs perfectly with an IPA or a well aged scotch, ideal for late afternoons or early evening smokes. You can expect to enjoy these cigars for around 30 minutes.
Product Information
Length                           3 7/8
Taste                             Leathery
Ring Gauge                    30
Strength                          Medium
Shape                              Small Panetela