ROMEO Y JULIETA PETIT ROYALES
The Romeo y Julieta Petit Royales in stock is a new addition to the Romeo y Julieta portfolio and one that is sure to be a popular one.
It features a new and unique vitola – known as a Caprichos. It measures just 95mm by a ring gauge of 47. It's one of the smallest Romeo y Julieta Cigars, but it still delivers the quintessential flavours the brand is famous for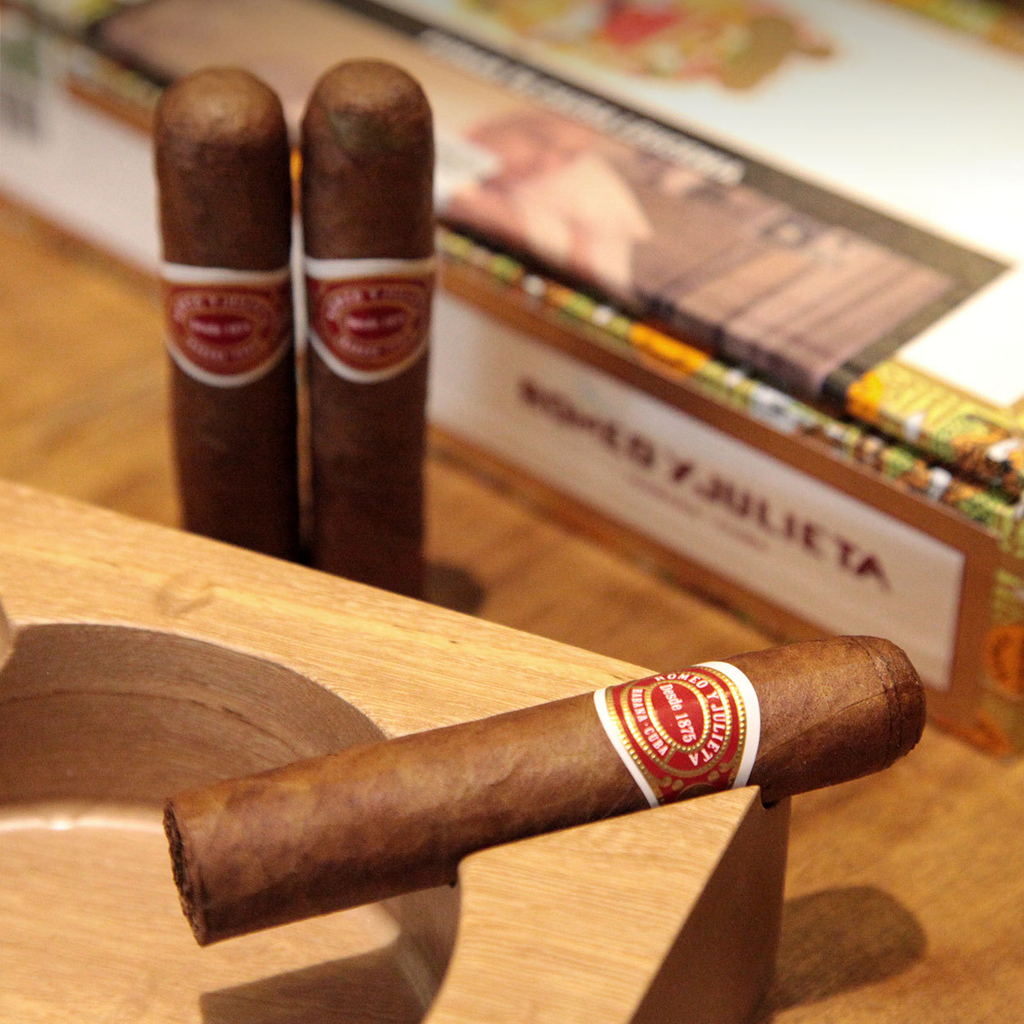 Although smaller in size, these Cuban cigars still provide plenty of flavours that are medium in strength, meaning both the aficionado and beginner will enjoy smoking these beautifully balanced cigars.
The flavours we detected first were a harmonious blend of cedar mixed with florals, early in the second third we found a burst of walnut and cocoa flavours joined the bouquet.
Product Information
Length                       3 3/4
Taste                         Leathery
Ring Gauge               47
Strength                    Medium
Shape                       Corona Extra