ROMEO Y JULIETA ROMEO NO. 1 TUBOS
The Romeo y Julieta No.1 in stock is a Cremas vitola, measuring at 140mm with a 40 ring gauge.
These cigars are beautifully present in sleek cedar line tubes securing a cedar aroma upon opening. ROMEO Y JULIETA ROMEO NO. 1 TUBOS for sale are available in boxes of 10 or 25 tubos.
The Romeo No 1 is immaculately constructed, offering a razor sharp burn that produces a hefty amount of medium bodied smoke which flows abundantly out of this cigar.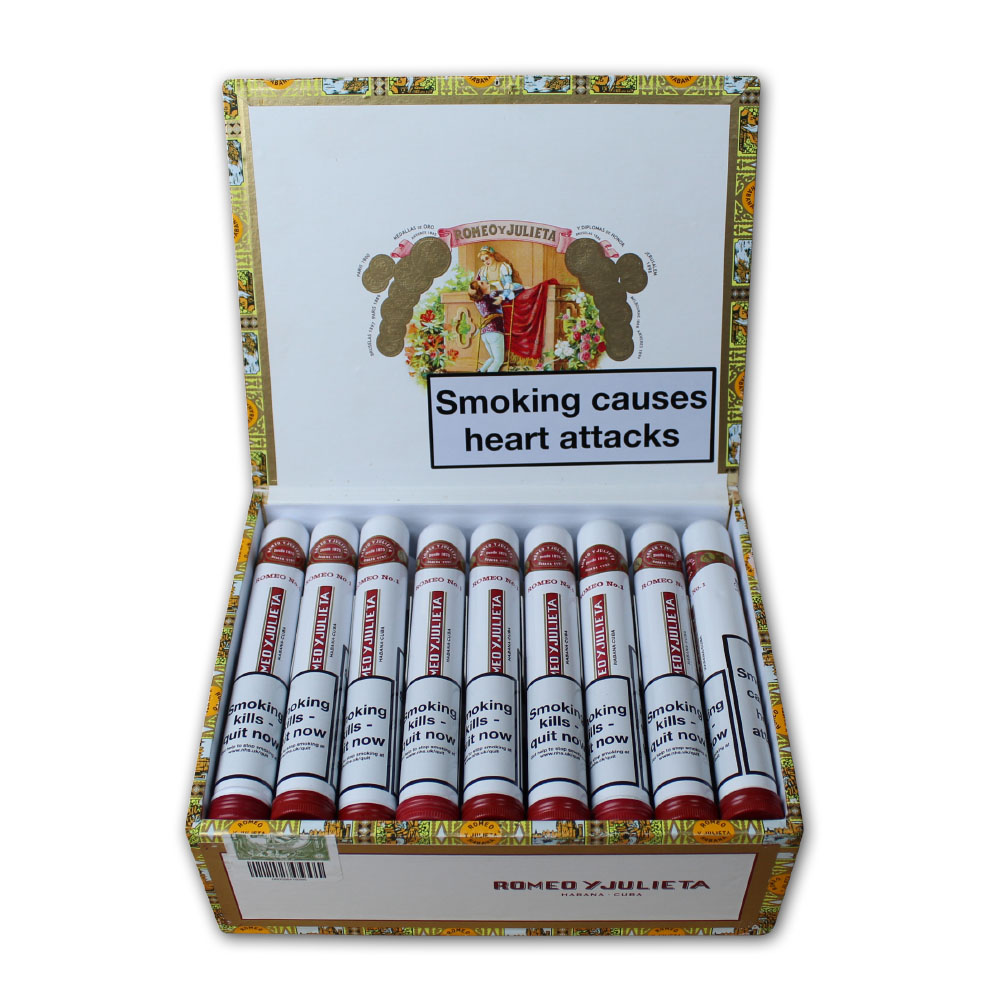 We found rich flavours of chocolate and creamy cashew with a warm cedar note. In the second third there is a light floral note and a touch of paprika spice, and a deep espresso note develops towards the finish. Overall the strength is a mild medium with a medium body and flavour.
These make an excellent choice of smoke for anytime of day, and pair perfectly with a crisp lager. You can expect to enjoy Romeo y Julieta No.1 for around 60 minutes.
Product Information 
Length                           5 1/2
Taste                             Woody
Ring Gauge                   40
Strength                        Medium
Shape                           Lonsdale