ROMEO Y JULIETA ROMEO NO. 2 TUBOS
The Romeo y Julieta Romeo No. 2 in stock is a Marevas vitola, measuring 129mm in length with a 42 ring gauge.
The Romeo No 2 for sale is beautifully presented in a sleek cedar lined tube securing a cedar aroma upon opening. They are available in boxes of 10 or 25 tubos.
Romeoy julieta no 2 cigar is expertly constructed and filled with the finest tobaccos from the Vuelta Abajo region of Cuba,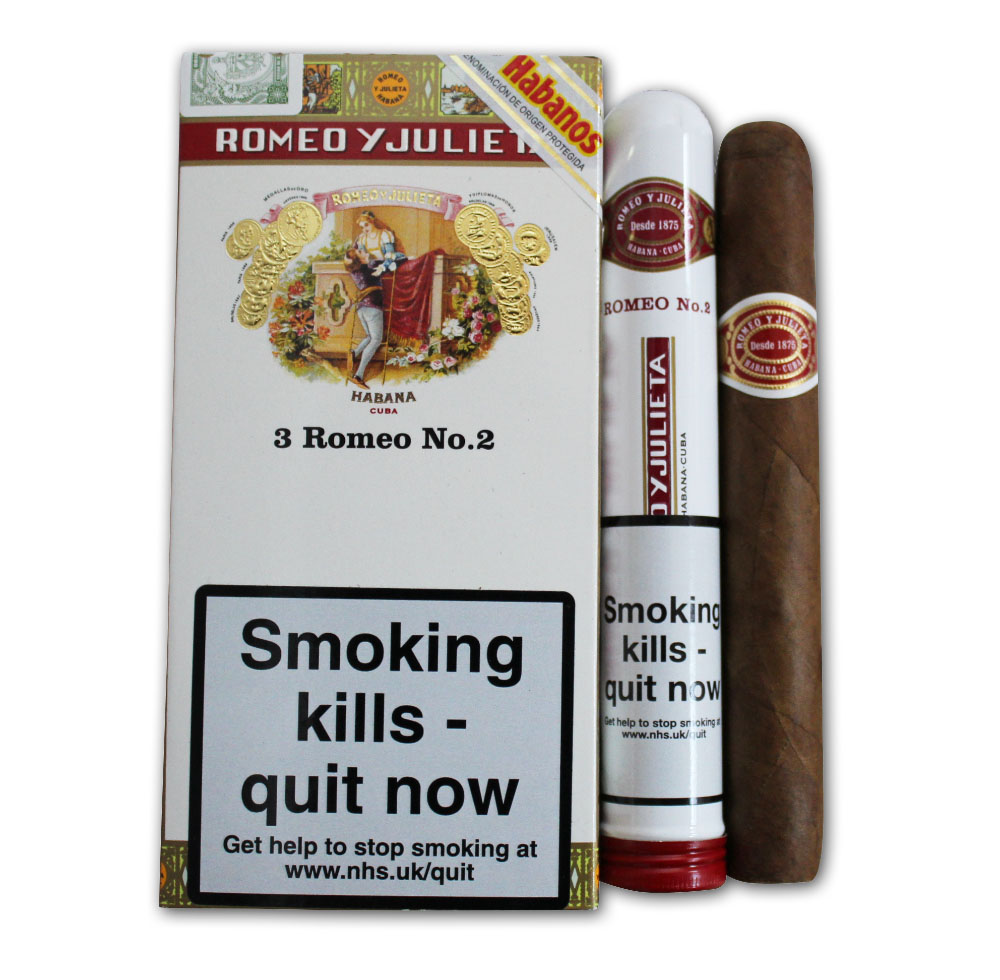 producing a sharp burn that creates a thick creamy smoke that slides across the palate. The smoke is filled with flavours of rich caramel, cocoa,
and a soft fruit note mixed with a dash of leather. In the second third the smoke reaches a medium strength and body, with some additional flavour notes of blackberry and cedar that develop.
You can expect to enjoy these cigars for around 60 minutes. These soft flavours are best enjoyed with a simple pairing of sparkling water or a crisp white wine.
Product Information
Length                      5 1/8
Taste                        Woody
Ring Gauge              42
Strength                   Medium
Shape                      Petit Corona