ROMEO Y JULIETA ROMEO NO. 3 TUBOS
Romeo y Julieta Romeo No. 3 Tubos in stock is a Petit Corona format, measuring 117mm in length with a 40 ring gauge. They are available in boxes of 10 or 25 tubos.
The Romeo No. 3 for sale  are filled with the finest long filler tobacco from
the Vuelta Abajo region of Cuba, and expertly handcrafted and are nearly perfect visually.
The flavours are a mild blend of toasted tobacco and earthy leather and
cocoa notes that pushed through towards the end of the first third.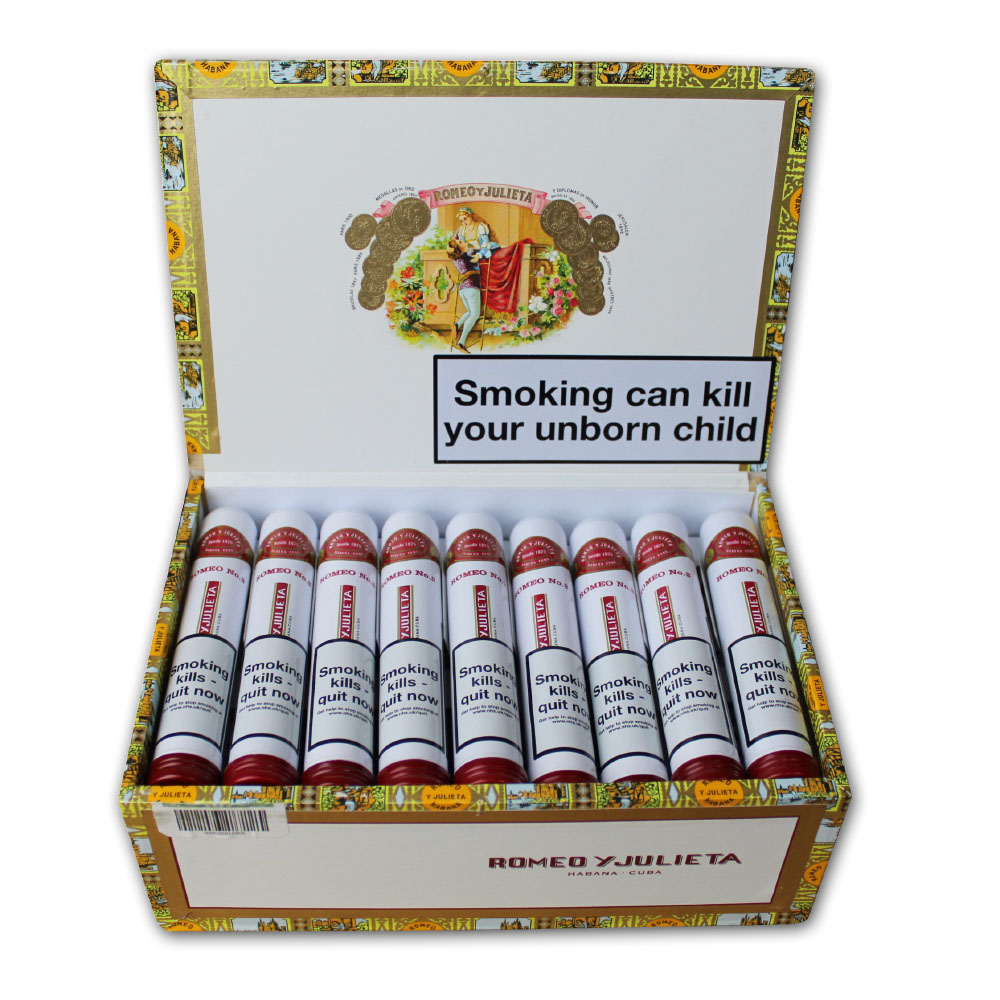 In the second third flavours of creamy cashew, floral, wood, and
sweet spice notes join the profile, making the flavours much more complex
The simple profile of this cigar is easily enjoyed beside a cappuccino or sparkling water to keep the palate clear. You can expect to enjoy these for around 45 to 60 minutes.
Product Information
Length                       4 5/8
Taste                         Woody
Ring Gauge               40
Strength                     Medium
Shape                       Petit Corona