ROMEO Y JULIETA SPORTS LARGOS
The  Romeo y Julieta Sports Largos Cigar in stock is a short Panetela. This particular vitola was release by Romeo y Julieta in pre-revolution times.
It comes in a beautiful dress box of 25 Cuban Cigars and it is present in impeccable condition.
The Romeo y Julieta Sports Largos Cigar for sale is a Sports vitola, measuring 117mm with a 35 ring gauge.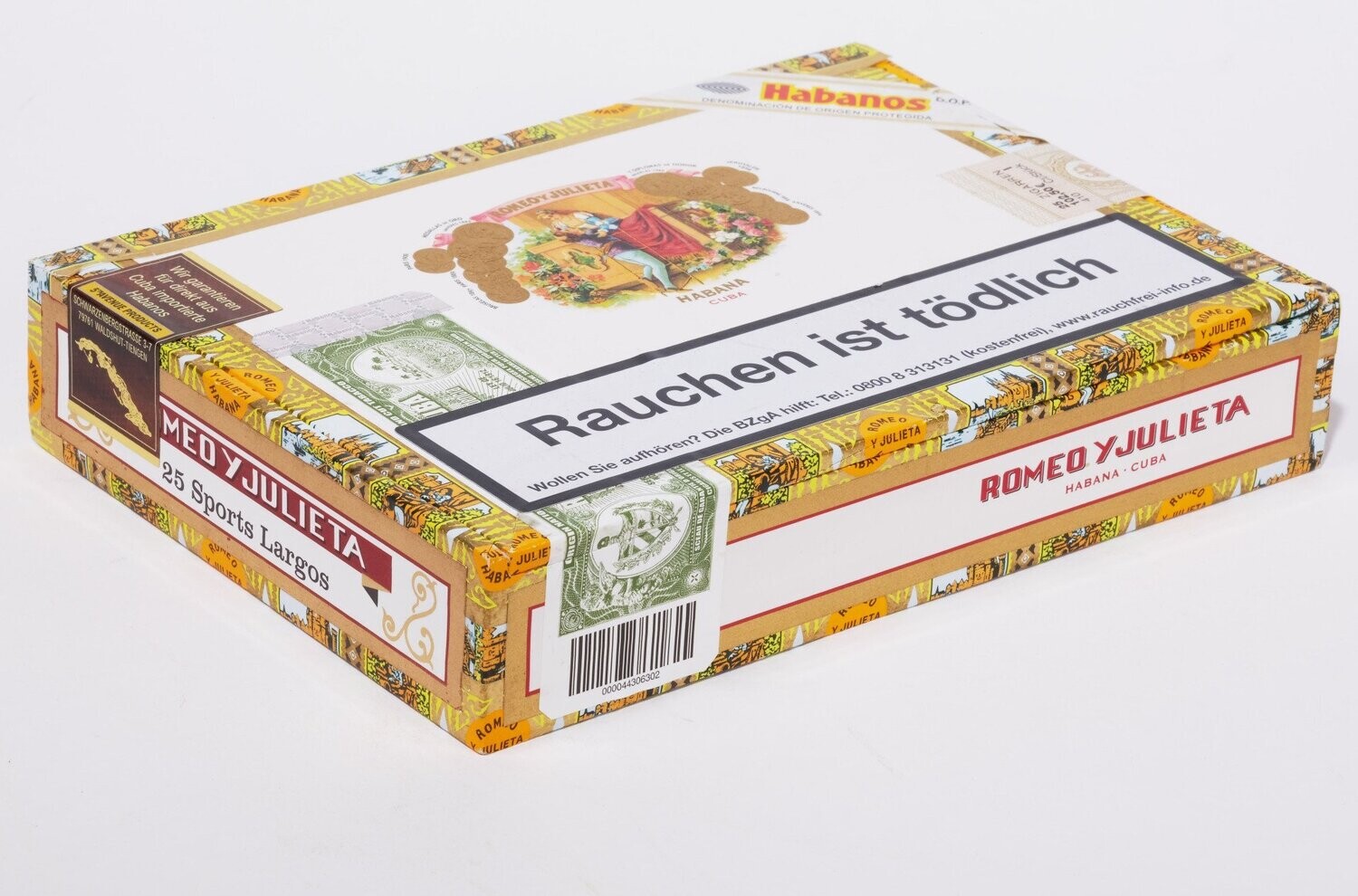 This is one of the rare machine roll cigars from this brand, offering an excellent value for cost ratio, as it is fill with short filler from the finest tobacco from the Vuelta Abajo region of Cuba.
The flavours in this stick are straightforward with enough variation to keep any level of smoker interested. 
Product Information
Length                          4 5/8
Taste                            Woody
Ring Gauge                 35
Strength                      Light to Medium
Shape                          Short Panetala