ROMEO Y JULIETA WIDE CHURCHILLS GRAN RESERVA COSECHA 2009
The Romeo y Julieta Wide Churchills Gran Reserva Cosecha Cigar in stock joined the Gran Reserva collection in 2009. Since then, it's become a highly sought-after limited edition cigar.
It features only the finest tobacco from the Vuelta Abajo region of Cuba. This region provides the perfect conditions for the tobacco leaves to grow – with great soils, remarkable climatic conditions and inherent planting traditions. These leaves have then undergone a 5-year ageing process, giving the leaves a distinctive flavour.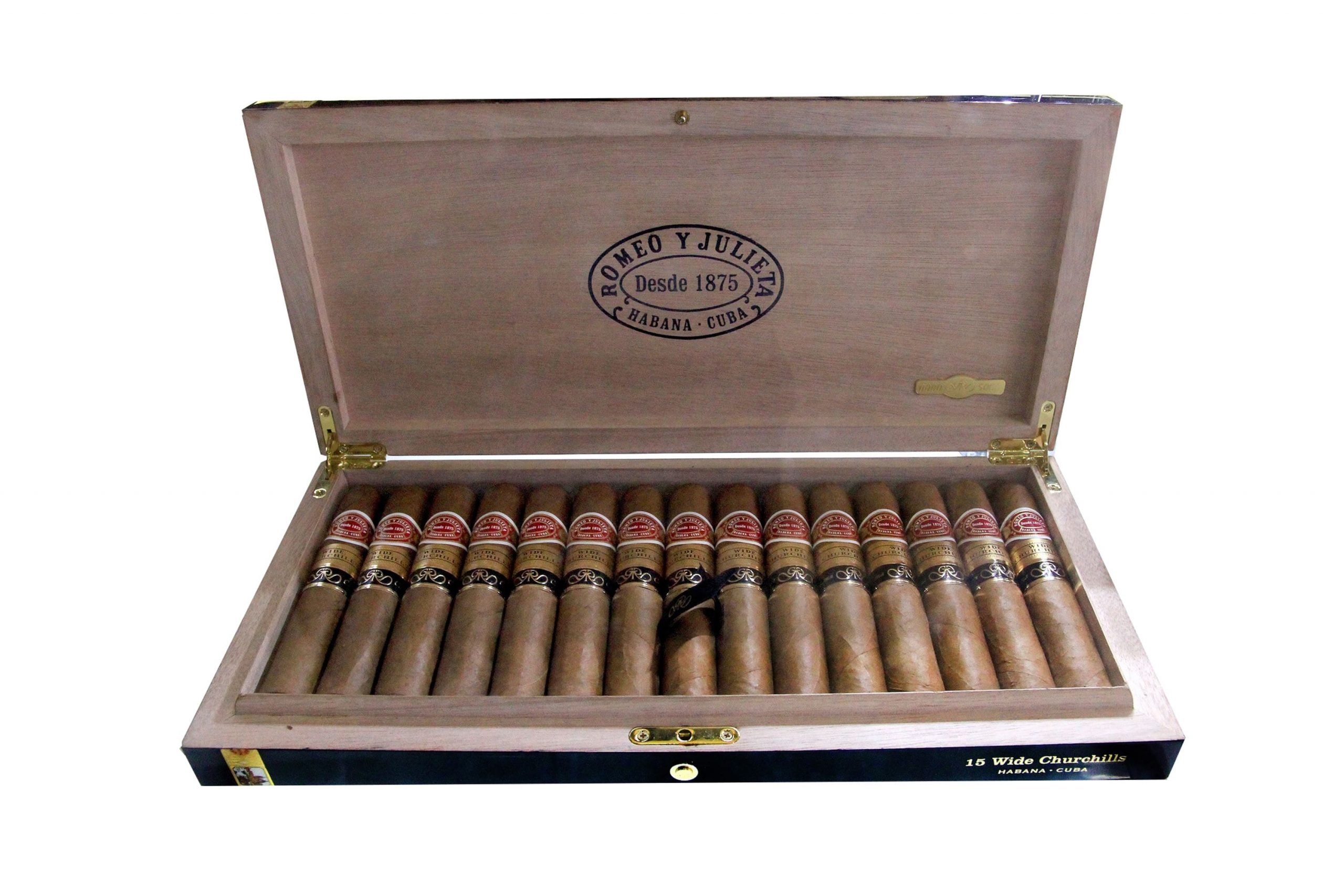 This Romeo y Julieta provides a medium-bodied smoke. It has a warm nutty base – kicking off into peppery tones.
With only 5,000 boxes of these Cuban cigars, this is an exclusive and limited cigar which showcases the brand's supreme excellent in cigar craftsmanship.
Product Information
Length                       5 1/8
Taste                          Woody
Ring Gauge                55
Strength                     Light
Shape                        Robusto