TRINIDAD VIGIA
The Trinidad Vigia Cigar in stock is one of our best selling cigars. It is possibly one of the best-performing
cigars in Habanos' portfolio, together with the likes of Partagas Serie D No. 4 
and the Romeo y Julieta Wide Churchills cigars, which we also highly recommend. it is a must-try smoke from Trinidad Cigars in stock.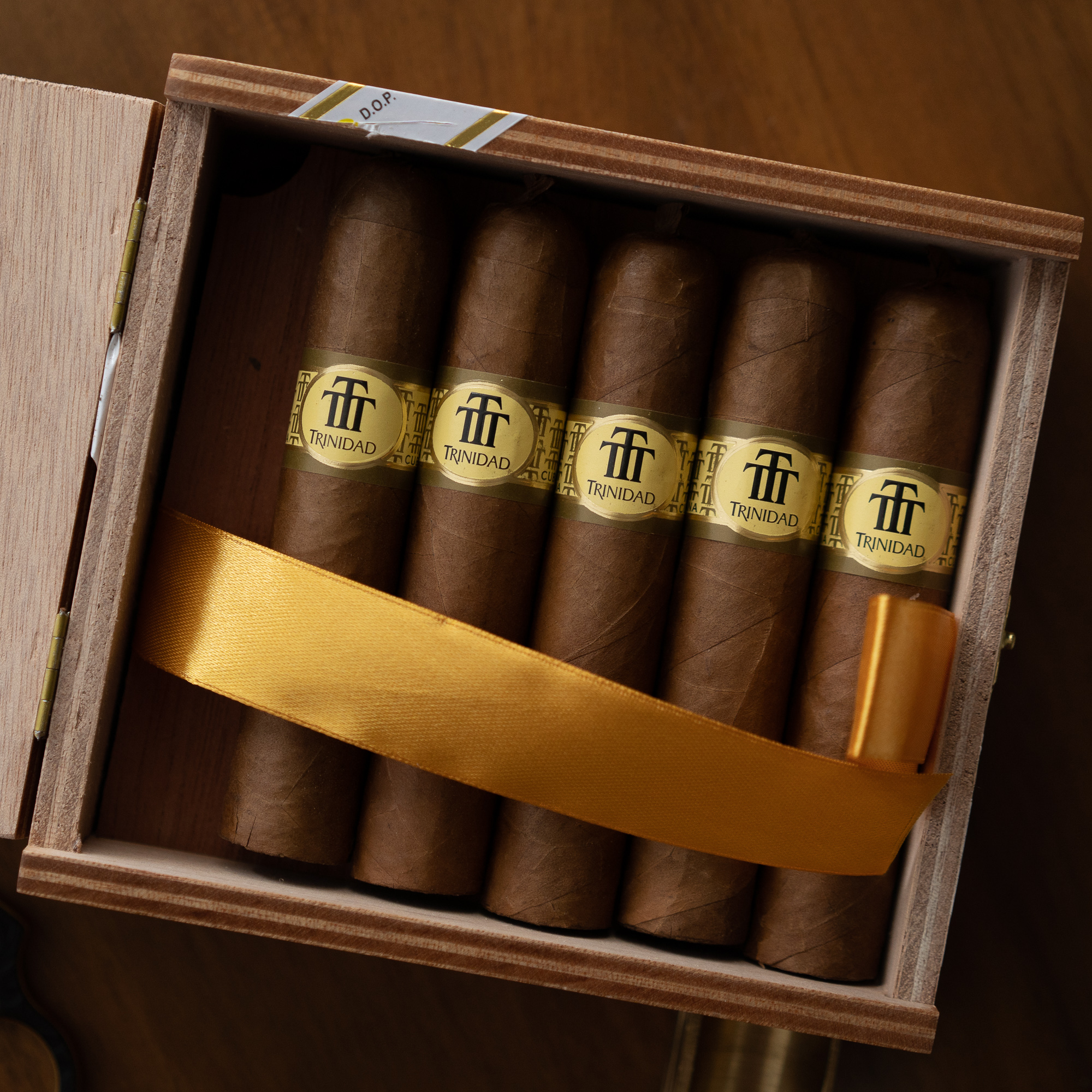 It comes relatively short in length – measuring at 110mm by 54 ring gauge, forming what is referred to as the Torres vitola. This allows for a short and sweet smoking time, of about 30/40 minutes.
The strength of this cigar is light to medium, typical of the Trinidad brand, with aromatic notes of wood, eucalyptus, honey and leather. It proves to be a classic smoke that Foxy Cigars offer amongst its best sellers.
Product information
Length                       4 1/3
Taste                         Leathery
Ring Gauge              54
Strength                    Medium
Shape                       Petit Robusto